Late Night : Underground Nightgroove August 2009 / Chris From Kehl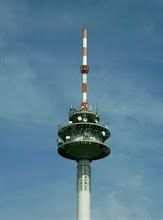 Here we go with a new 5 and a half hours nightshow, aired last Friday night on Querfunk 104.8 FM. In the first 2 hours finest indy hiphop (part1) and the rest jazzy and funky grooves as usual with some jazzy drum&bass, all that selected by DJ Mad Tricks and Chris the vinylist...
Playlist maybe soon, please drop a comment or ask if you want to know a track we played...
Enjoy!
Part 1 (0 till 2 am):
Download link:
http://www.divshare.com/download/8347536-ff8
Part 2 (2 till 4 am):
Download link:
http://www.divshare.com/download/8347715-14d
Part 3 (4 till 5.40 am):
Download link:
http://www.divshare.com/download/8347494-37b
original source :
http://check-the-vibe.blogspot.com/2009/09/underground-nightgroove-august-2009.html